Set your alarm on the saxophone as electro-funk superstar GRiZ returns to Red Rocks for a special Labor Day night.
---
If you keep your eyes on the already bustling festival season, you'll know that one of the artists throwing it in with tons of new announcements left and right is GRIZ. From preparing new tracks to releasing a whole new product line, to selling flagship Space Camp, Another World and recently Grizmas events in July, her fans were on their toes for yet another surprise.
As it turns out today, everyone's favorite funky DJ rocked all his fans by announcing his unexpected return to the Mecca of electronic music shows, Amphitheater of the Red Rocks in Morrison, CO, at September 6. From what was considered an unpredictable interruption to GRiZ's presence on the site, this announcement will certainly be one of the most anticipated to date as it is a night that will be filled with its sweet sounds.
This Labor Day Special Will Include GRiZ's Holy Trinity of Upsets: An Ethereal In pursuit of the golden hour together memorable '10 -'17 set (a Red Rocks crowd favorite), and one bangers only Full flex together to end the evening in style. His return to the Red Rocks is sure to have some special surprises in store for the audience and there will certainly be plenty of good vibes in the air that night, especially given the venue's reputation.
In classic GRiZ fashion, these notes are not guaranteed to last very long. This show should have all its enthusiasts breaking this internet eager to land tickets. If you're in the mood for colorful lasers paired with supersonic funky wubs, don't rest by making sure to set your alarms as ticket sales are expected to be released later today.
Presale tickets for GRiZ's Red Rocks show will go on sale Wednesday June 23 at 12 p.m. MT via AXS while the general sale will begin on Friday June 25 at 11 a.m. MT. Kick off this pre-show jitter playlist, RSVP on Facebook and stay tuned for more updates from this saxophone artist!
---
GRiZ at the Red Rocks 2021 – Schedule: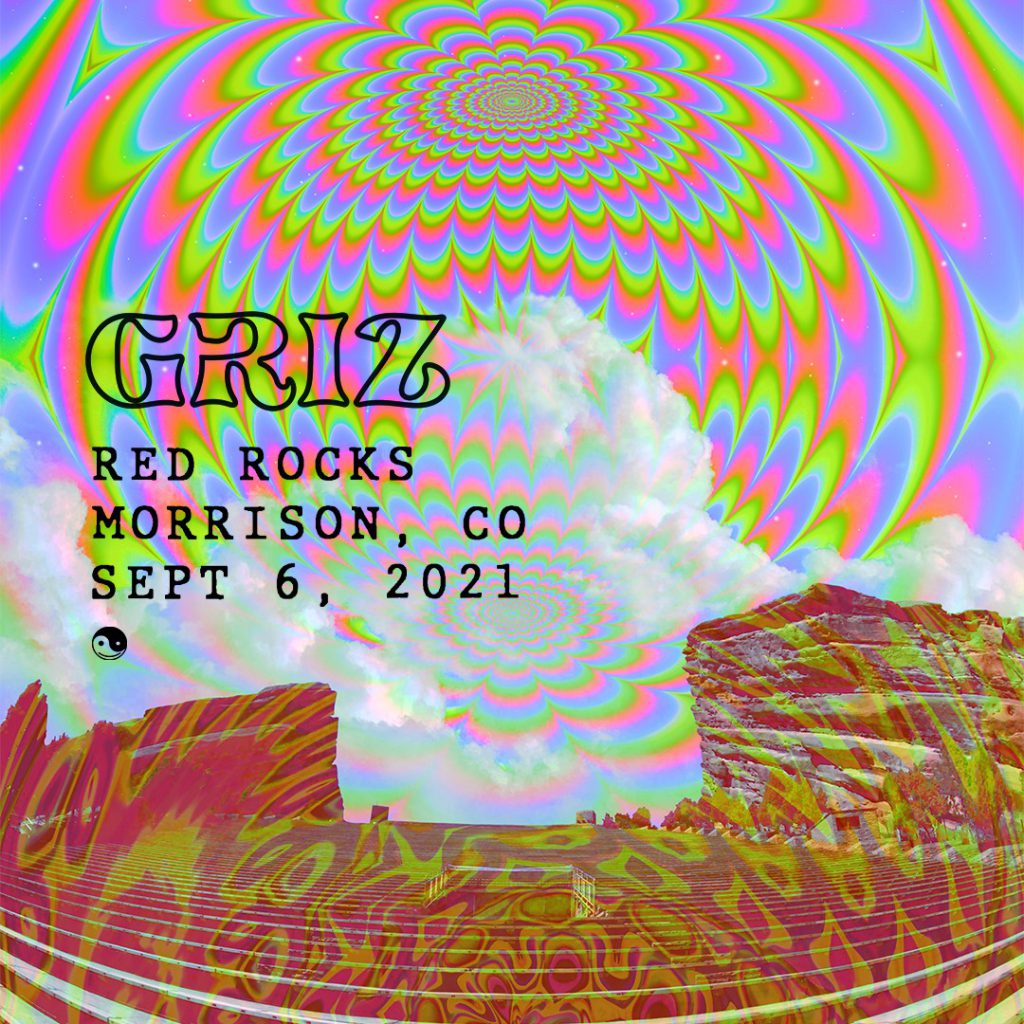 ---
Follow GRiZ on social networks:
Website | Facebook | Twitter | Instagram | Youtube